The Smarter Startup (Pearson/NewRiders, 2013) provides a comprehensive look at why some startups succeed while others fail. By taking a more strategic approach to entrepreneurship, founders can improve their own outcomes.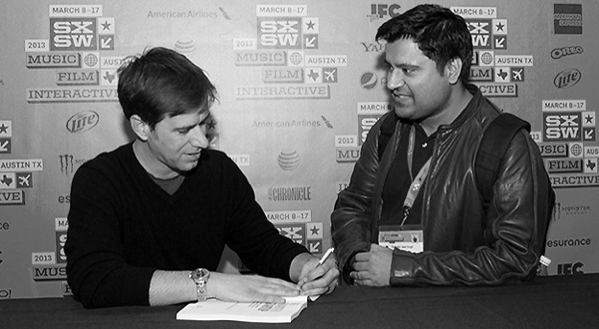 The goal with this book is to help startup entrepreneurs improve their odds of success and smooth the path along the way, conveying a deeper understanding of why some businesses succeed while others fail and how to deal with the challenges that arise along the way.
The book was developed by compiling lessons learned from a decade of startup experience, studying some of the best practices in the industry, and balancing them with academic business models that help to clarify and provide depth. A couple new conceptual models were introduced in the book which were later expanded on with the SmarterStartup Strategy Framework.
The premiere for the book was at South by Southwest (SXSW) in Austin, Texas where I had the opportunity to present insights and sign a few books.
I also had the opportunity to do a few interviews while in Austin. Below is an interview with Kyle from TechZulu. We talked a bit about the book, experiences as an entrepreneur.
The book is available at the usual online booksellers such as Amazon or
BN.com, and is carried at many of the larger bookstores such as Barnes & Noble, Powell's, and Vromans. I've documented a few of my own findings on our Facebook page.