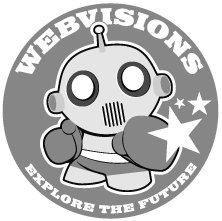 I spoke at WebVisions this week in Portland, Oregon. It was a lot of fun to be able to go back to the town I grew up in and to present my work in that context. Even better, a friend from high school was sitting in the audience for my talk – small world!
I was new to this conference series but enjoyed meeting quite a number of talented and interesting thought leaders in online user experience and innovation. I presented the startup strategy framework that I've been
working on this year and took in a few talks on user experience research and design.
Below is my presentation deck and a photo of me speaking:

A photo of the Oregon Convention Center (always wondered what was inside):